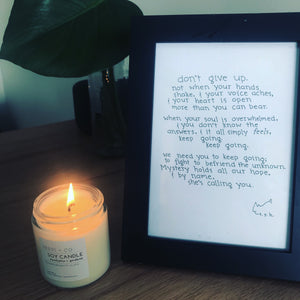 100% soy wax candle (4 oz)
Custom scent created for a friend's wedding favor, which became my own wedding favor, and is now a fan favorite.
Extremely limited supply available.
Ingredients: 100% soy wax, phthalate-free fragrance oils
Printed poem ("Keep Going" by t.r.h.) in the photo available for purchase here.