Hello! I realize I haven't written in in a couple weeks...but I'm back!

I spent 3 days in London as a pit stop on my way to the Queen Bee Women's Leadership Masterclass in Ibiza for 1 week. Yes, you read that right -- I went to a retreat in freaking IBIZA and it was sooo wonderful. Full blog post to come soon, but imagine a perfect combination of Eat, Pray Love + Sisterhood of the Traveling Pants + Wine Country for one week. I'm still feeling all the high vibes more than a week later.

Who else is excited for the short work week?? I'll be hanging out on insta all week so stop by and say hi <3. 

Hope you all have a wonderful Thanksgiving!!

<3 Jess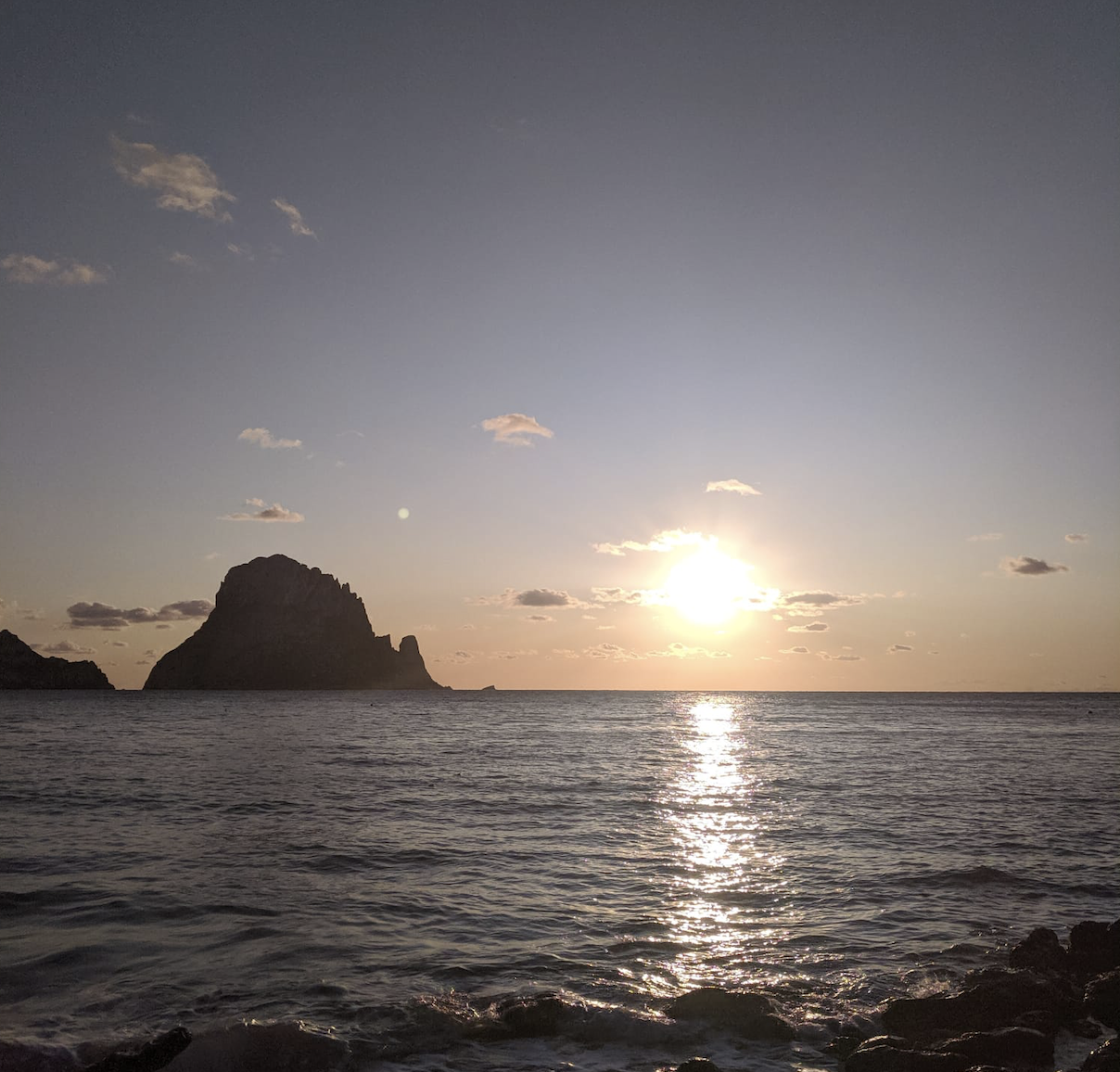 Es Vedrà Island, Spain
Books
"You will never be free, however, until you get to the point where you are willing to release the initial pain instead of avoiding it. You must learn to transcend the tendency to avoid the pain."  - Michael Singer

I was introduced to "The Untethered

 

Soul" by Michael Singer at the retreat and it's seriously life changing. I'll be honest - it's not a book I would've picked up on my own. But it'll probably be a book that I'll continue to reread for the rest of my life.

The above quote gives you the general vibes of the book. It's not for everyone, right now. So when you're ready for it, give it a read. You won't regret it.
Products
My favorite face scrub from Naturopathica is on sale for 30% off (sale ends today at 11:59 PM ET)! Super clean ingredients. I love how gentle the jojoba beads are as exfoliators, and how moisturizing the cleanser is. You can also leave it on for 10 min as a mask.
Events
I cut down on my events this year to focus on my health coaching services, but I've got TWO events in December that I'd love to see you at. Both are great markets for all your holiday shopping, and for supporting your local, small businesses. <3

I'll have all my winter best sellers, including my face oil, aloe+rose face mist, and repair salve. Can't wait to see you there.
 
SAVE THE DATES!!
Sunday, December 8, 2019
11:00 AM - 4:00 PM
AC Hotel Downtown, 225 Albany Street, Boston, MA, 02118 (map)
Saturday, December 14
9:00 AM - 5:00 PM
L'Abri Fellowship, 49 Lynbrook Road, Southborough, MA 01772 (map)
*This is a weekly newsletter of things I'm loving, learning, and pondering. Not a subscriber? Sign up here. Catch up on all previous weeks here.